In the white paper on frequency bands, mobile communications and channels, hardware engineer Stefan Lechner explains the basics in an easy-to-understand way. He shows the development and dives into the technical depths for those who want to know more.
The technological development leads to an increase in the module family . The M22x 2G/3G/4G enables future-proof, worldwide availability. The M22x M1/NB1 EU is the right choice for applications that have to get by with little energy for a long time.
Worldwide long-term availability
The M22x 2G/3G/4G World module can be used worldwide. Depending on the country, it books itself into the strongest network. If there is no 2G or 3G network, 4G is used. If, for example, 2G is switched off, the module simply books itself into the 3G or 4G network at the next connection. By default, the modem in the M22x 2G/3G/4G World automatically decides which uplink technology to use.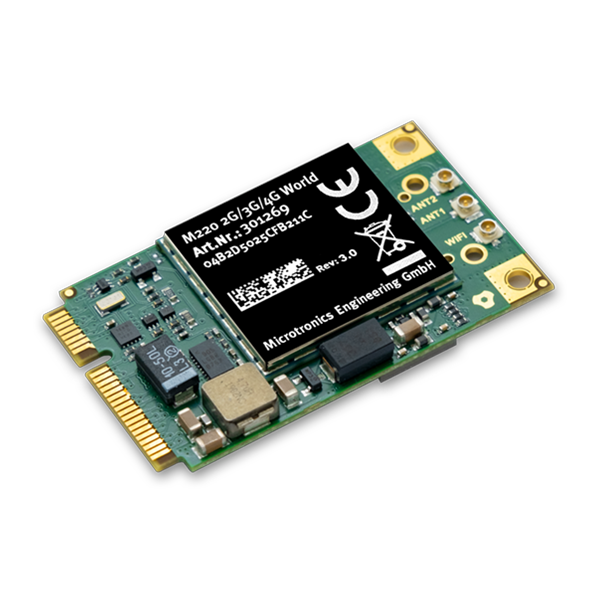 For future-proof applications, the module is excellent because it can also be used with 5G and 5G New Radio (NR).
Energy efficient with new technologies
New technologies bring new technical possibilities. While with GSM (2G) the peak current during transmission is 2A, this has been reduced to 0.4A with modern LTE (4G) technology. This opens up completely new possibilities for battery-powered devices.
The peak of 2A required for GSM transmission can only be achieved with special lithium D cells. Accroding to the size of the D-cells, but also to the price, there are limits for the application and the business model.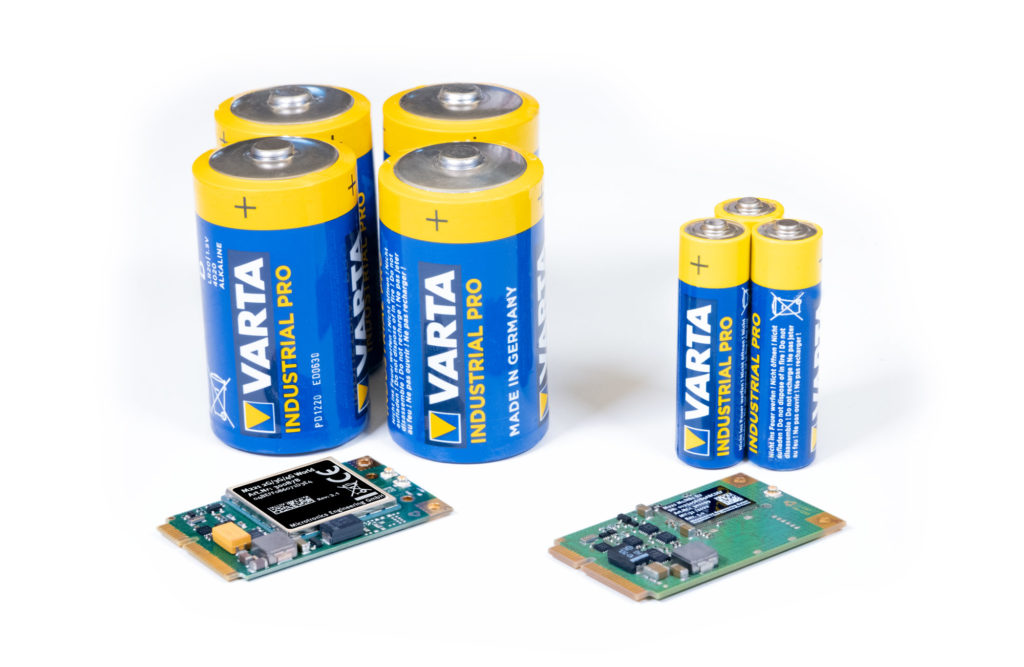 The M22x M1/NB1 EU transmits data exclusively via CAT M1/NB1. This has the great advantage that it can be supplied with a wide range of available batteries due to the peak current of only 0.4A required. Thus, it can be operated with the significantly cheaper alkaline cells (Mignon AA).
The wide selection of usable batteries gives hardware designers new possibilities.
The new additions