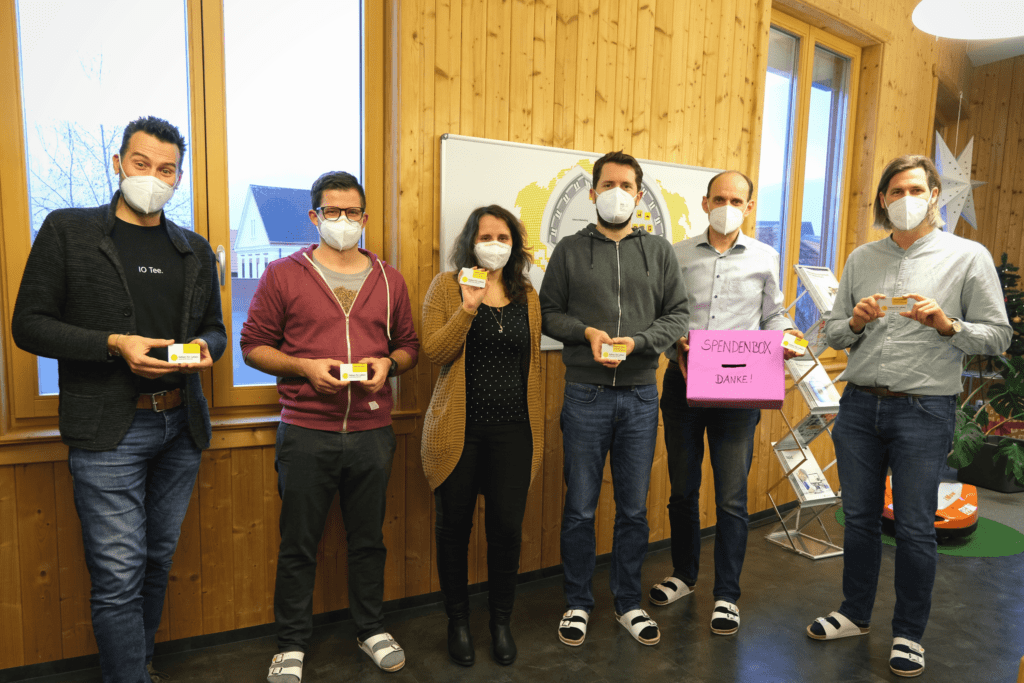 Every year, more than 1,000 people, including many children, contract leukemia in Austria. If chemotherapy does not help, then only a stem cell donation can save life.
Reason enough for Microtronics to organize a typing day with the help of the association "Give for Life". The event was a complete success! 15 employees took part in the typing and are now bearers of hope for people with blood cancer, because a stem cell donation can save lives.
5 steps to typification
The association "Give for Life" sends the typing kits & the necessary instructions for it. And then it can start…
Fill in the consent form
Perform cheek swab
Collect data via the website of the association
Receive donor passport
Return test kits to the association
What happens if you are eligible to be a donor?
There aretwo ways to donate the stem cells:
Stem cell donation: healthy stem cells are filtered from the blood (duration approx. 4-5 hours)
Bone marrow donation: under general anesthesia, some bone marrow is punctured from the iliac crest (duration approx. 1 hour – an inpatient hospital stay is necessary for this)
Thevideo explains in detail.
But that's not all!
It was also possible to financially support the "Give for Life" association via the donation box.
A proud sum of € 250 € 250 was donated.
Whether through a corporate action or as a private person, through each of us, help can become possible through the association "Give for Life"!
Infos at: www.gebenfuerleben.at