15 years microtronics, 15 years IoT. Reason enough to get to know the people behind Microtronics – the founders. We start with Chief Financial Officer Stefan Pfeffer.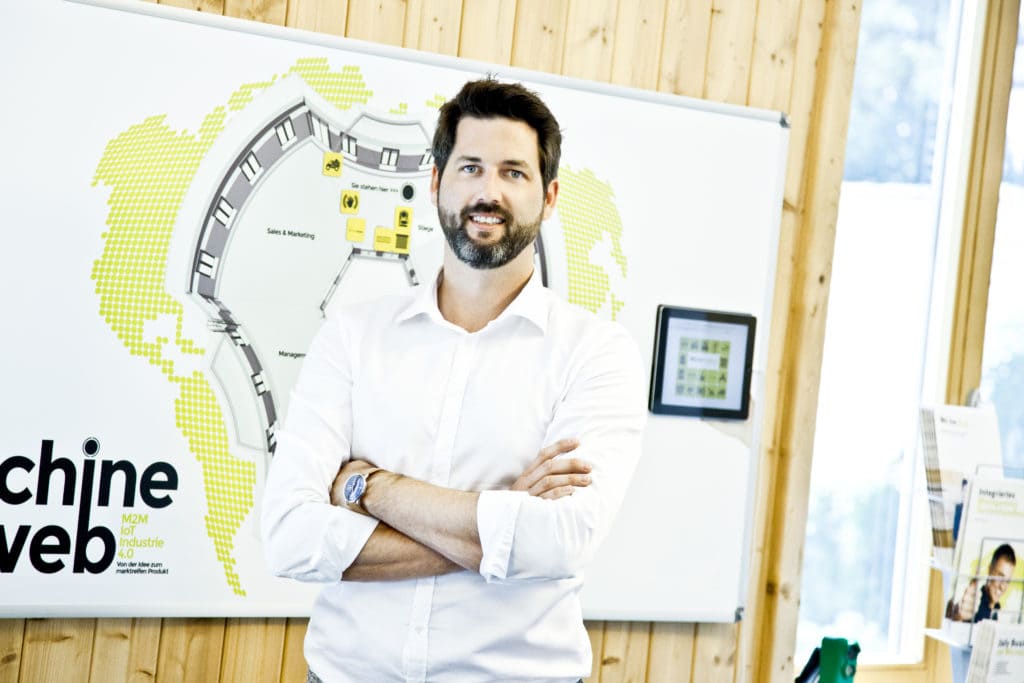 For those who don't know Microtronics yet: what do you do?
We offer IoT for everyone. We want to democratise IoT. That´s why we make technology available to small and medium-sized enterprises so that they can successfully implement digitalisation and earn money with IoT.
This is made possible by a low-threshold approach. The tools include hardware, software and services – a broad, integrated solution portfolio that covers the needs of more than 300 projects and is constantly being further developed. Our vision is the democratisation of IoT. There should be neither technical nor commercial hurdles in the use of IoT. We make it possible for small and medium-sized businesses in particular to integrate IoT into their company with little risk and great benefit so that they can earn money with IoT themselves.
Microtronics is celebrating its 15th anniversary this year, making it one of the IoT pioneers from the very beginning. What are the key learnings from these 15 years?
IoT does not mean big investments and a wacky vision of the future. The technological prerequisites are available and have already been tested and used for many years. In order to keep a finger on the pulse and position themselves future-proof, it is relevant for SMEs to ask themselves "What can IoT do for me?". And then it's a case of: Just do it. Not to plan and think everything through to the last detail, but in steady steps towards the big goal.
Sensors are a core component of IoT applications. You want to measure something, process the data, transfer it to a central server or to the cloud and then process it there or use the data in existing processes. Behind this seemingly simple procedure are technically complex processes. The interaction between hardware, software and services must function seamlessly. That's why I recommend starting with a ready-made ecosystem. Not only do these parts then interlock wonderfully, but they can also be expanded accordingly with just a few clicks or handles. With our IoT sensor, the rapidM2M T32x, we offer such an ecosystem. This means you can be live with your IoT application in an hour.
IoT as a Service unites the overall complexity and solves technical, organisational as well as commercial challenges. We provide a solid foundation and enable our customers to make money with IoT. The customer contributes his expert knowledge to his individual application, we take care of the technical underpinnings and the necessary infrastructure. This is how we enable SMEs to make money with their IoT solution.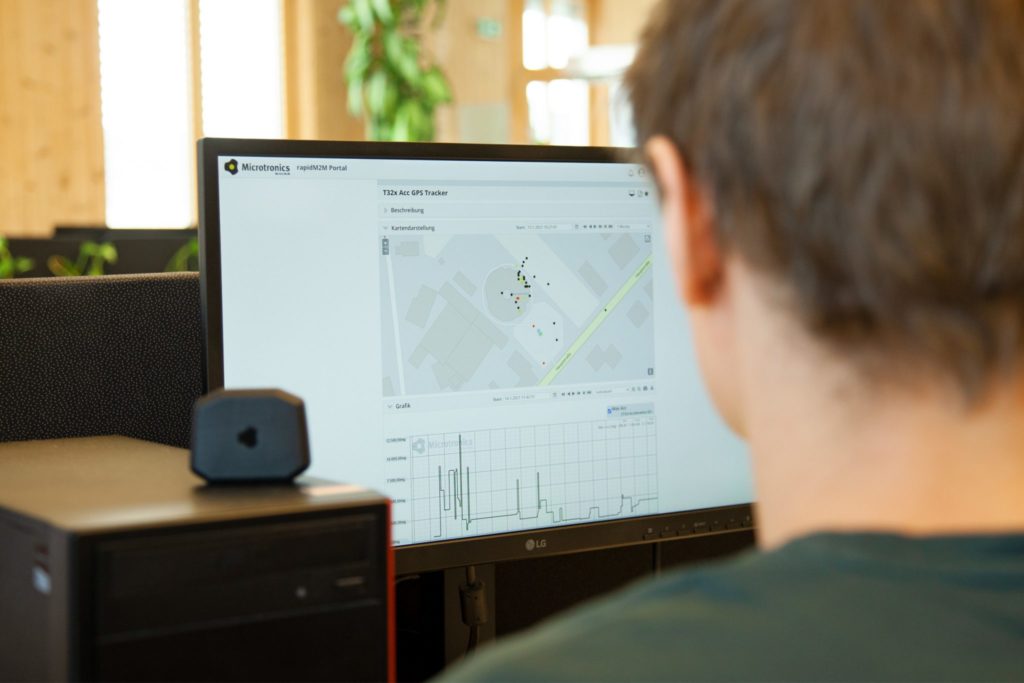 You said you enable companies to make money with IoT. How do you do this?
Our core competence is to solve the complexity of IoT. We create a low-threshold entry point and provide the infrastructure for the operation of such solutions. In addition, we provide billing functionalities that enable our customers to bill their services to their customers. Last but not least, we bring together companies that want to offer IoT solutions and people who want to use these solutions.
The low-threshold entry refers not only to the technology, but also to the economic start. It starts at just €1 per month for the cloud and infrastructure and a one-off €149 for the hardware, the IoT sensor. From the development studio to the IoT App Store, all technical and economic development options are open to the customer.
Why should I come up to you? Why don't I just buy a cheap SIM card, put it in my device and transfer the data?
No one would think of writing a word processor first if the real goal is to write a bestseller.
In technology, however, we often succumb to this fallacy and tend to prefer to do everything ourselves. With IoT, most companies are entering a completely new area far removed from their core business. So it is a real innovation. Of course, this means a lot of new things and a lot of unknown variables. Instead of getting the jump start straight away, we then take a lot of mini-steps and bang our knees. It doesn't have to be that way, we take these requirement hurdles, give a quality and speed boost while reducing the risk. IoT as a Service. Stick to your core competencies and use the technologies for your own benefit. In keeping with the well-known motto "cobbler, stick to your last".
How open is the platform?
The platform as well as the devices are very open and individually expandable in all directions. Anyone who registers can work with the rapidM2M Studio development environment. Many software libraries and examples (IoT apps) are provided for this purpose. In this way, everyone can implement their own IoT projects and integrate their own sensors, for example.
The platform does not have to be reinvented, but can be built on the existing application. Registration and use of the rapidM2M Studio is free of charge. So just do it!
What does the IoT sensor do? Do you have any practical examples for us?
The technology is made for many applications. The versatility of the IoT sensor is comparable to a Swiss army knife!
With the operating hours counter and the asset tracker, there are two ready-made IoT apps that can simply be used plug and play. The source code of these two applications is available to developers in the rapidM2M Studio – this shows once again the openness of the platform.
The IoT sensor can be used to build on existing applications or to develop new ones. For the integrated sensors (3-axis acceleration sensor, temperature sensor, GNSS position determination) there are libraries that make programming very convenient.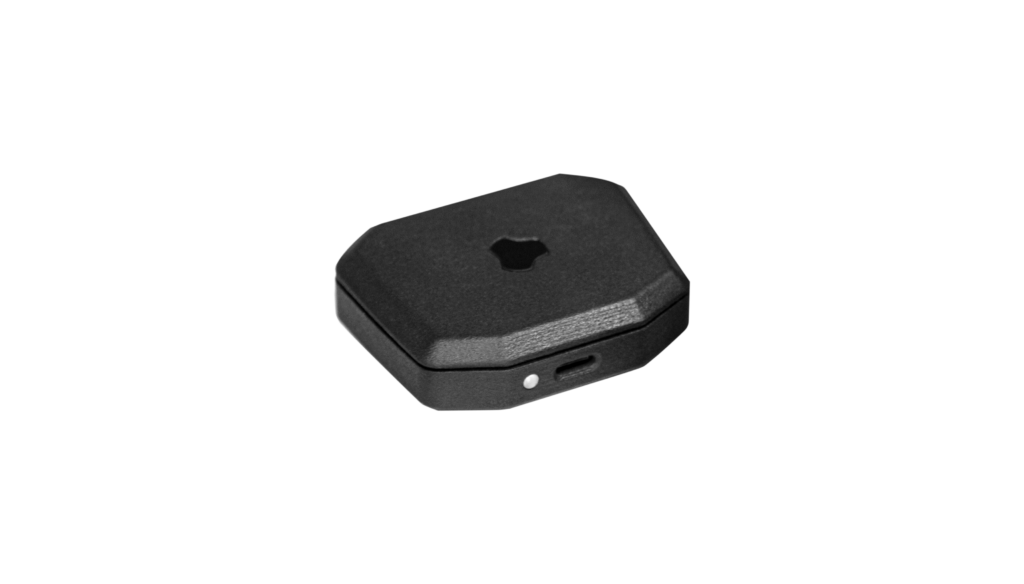 Can you give us a few examples where your technology and service are already in use?
Our motto is: "From the canal to the hospital". This shows well how broadly our ecosystem is already in use. For example, we offer the technology for disinfection detection in hospitals through to monitoring in sewers. From self-sufficient measuring systems for monitoring groundwater levels to early flood warning systems including SMS alerts for citizens, networked devices and parking garages to fleet management and energy management systems, there are no limits to the possible applications. Connectivity is possible across borders worldwide and enables new business models. In all of this, it is my personal concern to make these technological possibilities available to small and medium-sized enterprises. Because they are the ones who deliver real added value and shape innovation in a sustainable way.
Stefan Pfeffer is CFO and co-founder of Microtronics Engineering GmbH. IoT has been his bread and butter for over 15 years. As CFO, he is responsible for the finances at Microtronics and knows exactly what it means to earn money with IoT. On the other hand, the F also stands for fun. Because that's what IoT means for Microtronics: fun and enjoyment in action. Let's do IoT and have fun.