When choosing the connectivity for your Internet of Things or M2M application, a variety of different technologies are available. 2G, 4G, WLAN and LoRa are just some of them. For each application different connectivity technologies work, but only one technology supports your application optimally. An extensive validation of your projects is necessary.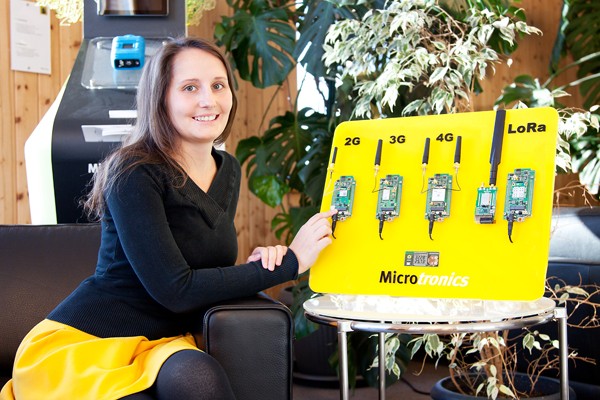 In order to evaluate the best transmission technology for your application, you have to define the customer value, the revenue streams and the underlying processes first. The different transmissions differ among things like range, availability, speed and also in the future-proofness.
Connectivity – challenges and benefits
WLAN
Using an existing infrastructure is a popular approach. WLAN is often present and seem tempting. Bear in mind that you need access to the existing WLAN. This is often not permitted due to safety guidelines. Even if you have access once, the owner can change the password at any time and you will not receive data anymore. For applications, such as visual agricultural monitoring or mobile tracker applications, connectivity via WLAN is not practical.
Mobile technologies
At the turn of the year in the USA 2G was turned off partial. Also in Australia and Japan 2G is not available. Even if you launch your application in one country at the outset, you should be open to future developments. Above all, however the risk that provider in other countries would be able to cease their support should also be included into your considerations.
The successor 4G can only be used to a limited extent for Internet of Things applications. 4G focuses on high speed and large amounts of data, which are necessary, for example, when streaming movies or videos. This results in higher energy consumption. These features of 4G contradict the requirements of IoT and M2M applications where Ultra Low Power is mostly required.
LoRa
With LoRa you enjoy the advantage of a good penetration of walls. However, LoRa has a low data rate. At the moment only a few networks are exhaustively available. Kapsch, Microtronics and ORS comm. are currently building a nationwide LoRaWANTM in Austria. The comprehensive, implemented pilot network in Vienna already shows the first impressive progress in this cooperation. In the next step, additional state capitals will be equipped with LoRaWAN.
In addition to using an existing network, you can also create your own LoRaWAN. This variant is conceivable if you want to equip individual stores with connectivity. For applications that are rolled out world-wide or nationwide, it is usually sensible to use an existing network. The construction and the maintenance of such a national network are connected with various efforts.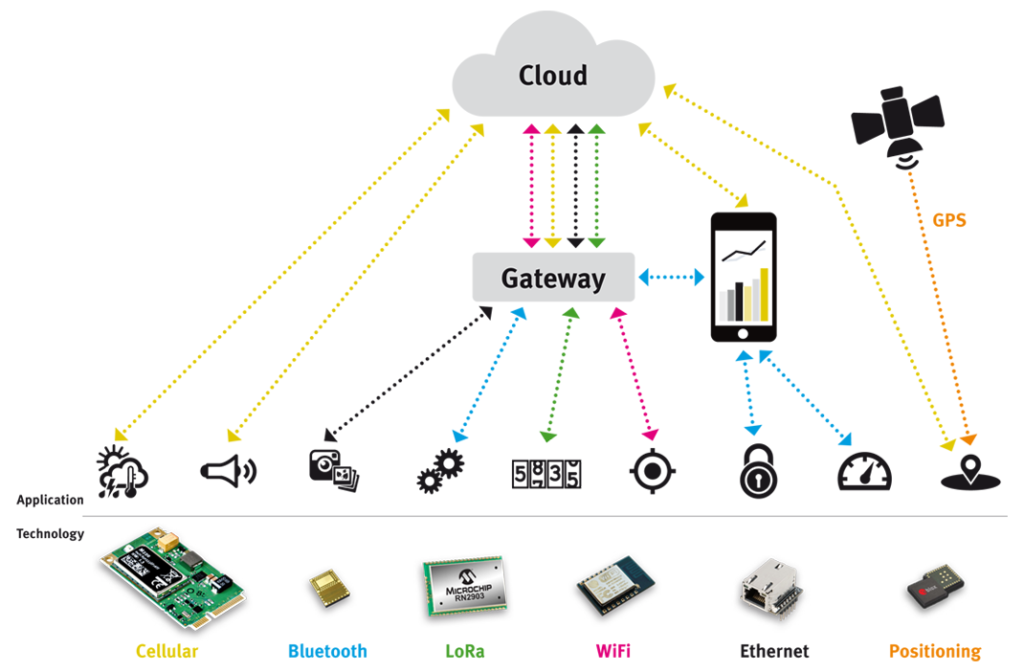 Separation of communication controller and modem for future-proof architecture
The rapidM2M modules from Microtronics impress with the separate architecture of the modem and the communication controller. This has the enormous advantage that you can easily exchange the modem independently of the communication controller. This allows you to vary the modem depending on your delivering country. If a modem or transmission technology is no longer available, you can simply replace the modem. Discontinuations from modems leave you cold in the future, since you can easily exchange them. You develop your application once no matter what kind of communication technology you use. This is an enormous relief for the lifecycle management.

Let's talk
Microtronics is the expert for IoT and M2M applications. Over 10 years of experience has shown how important it is to define the application in detail before you take care of technical implementation. Sign up for a free IoT Coffee at www.microtronics.at/iot-coffee. In this first non-binding meeting, the main focus is on getting to know each other and roughly setting out the possibilities. Visit Microtronics form 14th to 16th March at the embedded world in Nuremberg (Hall 3 Booth 3-492a) and experience the different technologies live on site.
Microtronics at the embedded world 2017 in Nuremberg
When: bis 16. März 2017
Where: Nürnberg-Messe, Germany
Hall 3/Booth 3-429a