The increasing energy demand will change the power infrastructure in the long run. The growing awareness for energy and the increasing power generation from renewable energy sources require intelligent solutions. Smart grids give intelligent answers to the question of how a sustainable, economic and secure energy supply can be guaranteed in the future.
What's a smart grid?
According to the Smart Grid Dictionary a smart grid is "a bi-directional electric and communications network that improves the reliability, security, and efficiency of the electric system for small- to large-scale generation, transmission, distribution, and storage. It includes software and hardware applications for dynamic, integrated, and interoperable optimization of electric system operations, maintenance, and planning; distributed energy resources interconnection and integration; and feedback and controls at the consumer level." So smart grids enable the communication between the different components of a power grid – like for example transformer stations – and increase the efficiency of energy supply.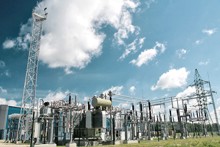 Currently the power infrastructure is strongly centralised in most European countries. Power is generated mostly in big power plants. However renewable energy sources like wind and solar power become more and more important. This renewable energy does not only come from large wind farms for example, but also from private households that also become energy producers (so called prosumers) by using solutions like solar power systems.
Consequently a lot of different decentralised energy sources emerge. But the main problem with renewable energy sources is availability: wind or solar power is not always available and the power output cannot be controlled. To avoid outages or even blackouts and to be able to guarantee a reliable and economic energy supply, it is crucial to hold the balance between power generation and power consumption. Smart grids can handle these tasks.
The path to intelligent electric grids
Due to its complexity the realisation of smart grids also involves technical, economic and social challenges as well as security issues.
A highly efficient ICT infrastructure and compatible sensors form the technical basis. This is where Machine-to-Machine solutions come into play. In the context of smart grids decentralised sensors and machines communicate via GPRS with each other. These are frequently located in hardly accessible areas and are often not under direct human control.
But smart grids do not only have to guarantee a high degree of failure safety. Also end-to-end IT security solutions are inevitable. Since the ICT infrastructure serves as basis for the realisation of smart grids, it is – similar when using the internet – necessary to secure oneself against cyber attacks. The danger of security gaps is often underestimated yet. To be able to avoid productivity losses or cyber attacks that can lead to regional blackouts in the worst case, it is indispensable to set up optimised encryption methods and high security standards.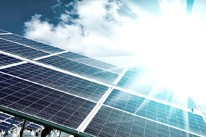 Smart grids combine many decentralised energy sources. In the future a great number of small – also private – energy generators will be pooled to create common power plants, the so called "virtual power plants". This purpose is depending on the social acceptance. Especially the topic of data security bothers a lot of possible future prosumers. High quality educational work has to be done to let private consumers recognise their personal benefits concerning smart grids.
Where are smart grids already tangible today?
Smart grids are not a sheer future scenario anymore. Certain aspects of the intelligent electric grid are already successfully in use today.
Like for example in high voltage power grids. By monitoring the temperature of high voltage power lines it is possible to evaluate whether a power line can still handle the transportation of additional energy or not. The solution emo developed by Microtronics takes this fact up. Learn more about emo in the case study "micca"
Smart home and smart meter are the two keywords in the context of smart grids that are currently the most tangible for private consumers. The smart home combines different home applications like control of heating systems, devices and light sources. In the context of energy consumption not only remote and automated control is aimed, but also the consumption itself should be optimised. For example when using smart solutions the dishwasher will only be switched on when power tariffs are especially low (e.g. at night). Smart metering is one aspect of this optimisation. The so called smart meters are able to collect power consumption data digitally and thus enable consumers to have a deep insight into their own consumption behaviour. Learn more about smart meters here
In Europe attempts for the realisation of smart grids are continuously increasing. Within the framework of the project "E-Energy – Smart Energy made in Germany" six model regions were set up in Germany which deliver precious information on the practical realisation of smart grids. Also in Austria attempts are taken: until 2019 95% of all analogue meters will be replaced by smart meters. In Salzburg a smart grids model region was established that delivers essentials for energy suppliers, research institutes and technology companies.
The output
Smart grids will change the way we deal with energy in the long run. These changes will not only affect energy suppliers or technology companies, but also consumers themselves.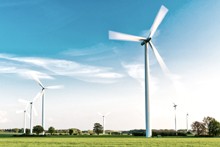 Renewable energy sources are a vital part of smart grids. By being able to combine decentralised energy sources, the electric grids of the future can handle our increasing demand for energy. The further expansion of renewable energy sources will also lead to more sustainability. Due to the constant information exchange between grid components also the security of supply will be increased.
By using smart grid solutions existing electric grids can be modernised in an economic way because it is for example not necessary to build new lines everywhere. Existing systems can be extended by adding intelligent components.
Smart grids also serve as basis for new business models. The European Technology Platform for Electricity Networks of the Future forecasts an investment of 390 billion Euros by 2030 in the context of power generation and supply. Of course technology companies will benefit from this. But also consumers will not only have an insight into their consumption behaviour but share their consumption profiles with their energy suppliers which could serve as incentive for creating new tariff models for example. In the industrial sector consumption profiles can serve as basis for the optimised planning of maintenance services.
The realisation of the smart grids will take quiet a long time. Still some aspects of it are already part of our everyday life and vitally show us the advantages of a connected communication between single grid components.