The reason why digitization and the Internet of Things are the inevitable topics of the future in all sectors has already been discussed many times. You have already realized that IoT offers an infinite potential. Ideas on how to use this for your business start to emerge in your mind.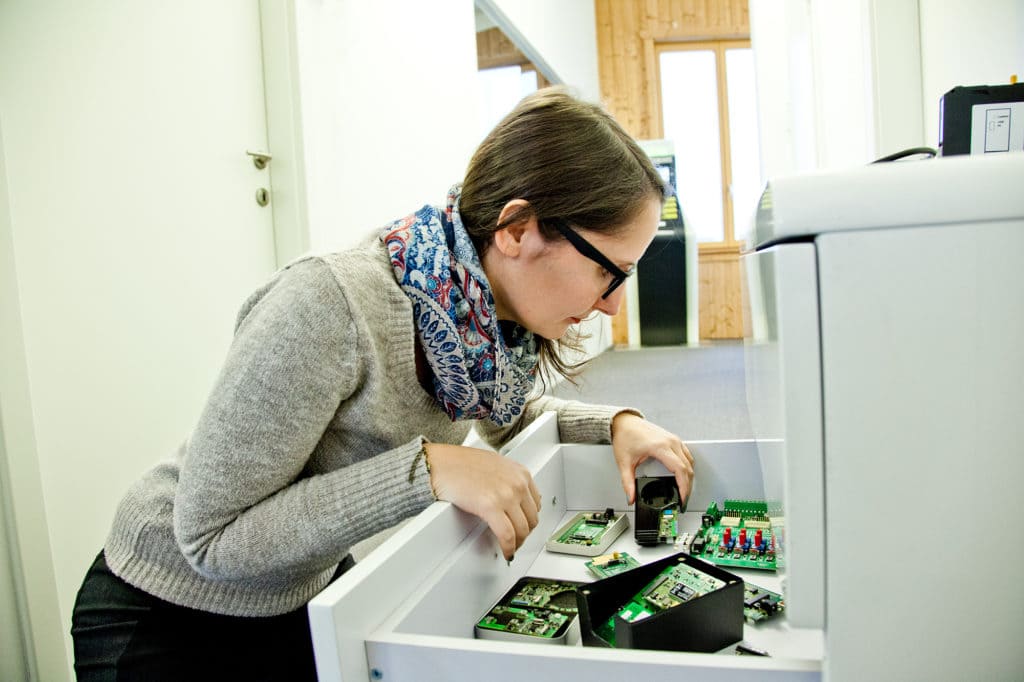 What now? How to start?
There is a large number of outstanding IoT and innovation consultants on the market. In various workshops you will learn to create innovative ideas and solutions for your challenge and the future of your company.
You will also find plenty of support for the special challenges in an IoT project. Finally, it is important, that some questions do not stay unnoticed. Always keep in mind that a prototype and a market-ready product are two different things. Nevertheless, some basic steps for the future must be taken based on the prototype, so that scaling is as resource-saving as possible.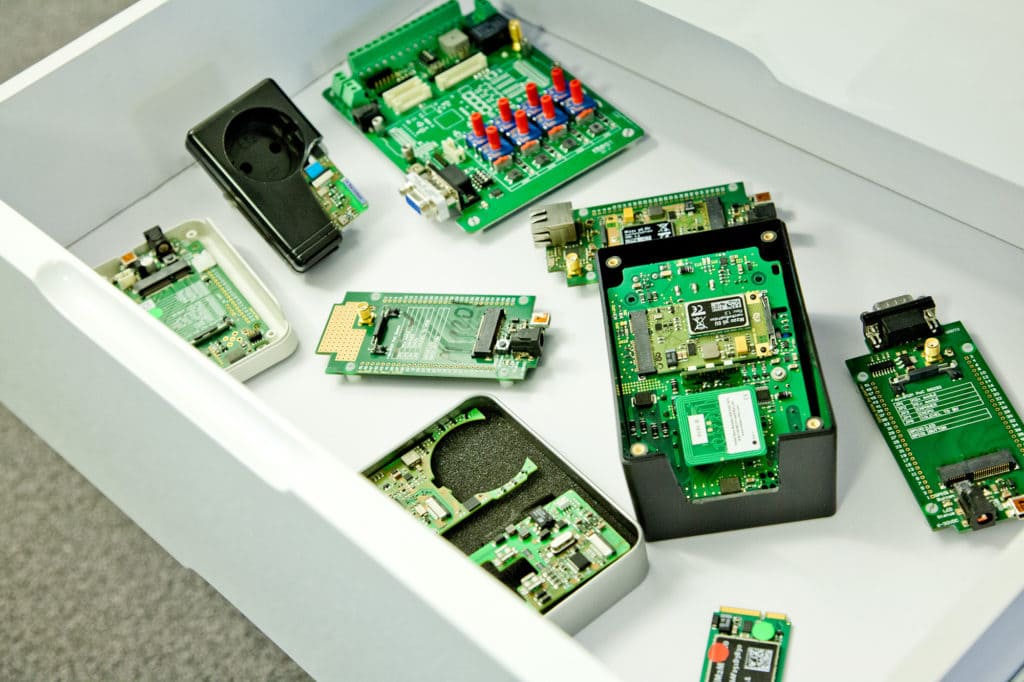 The most important questions first
Some questions have to be clarified before the start of an IoT project. The following list is not exhaustive. Depending on the sector in which you are working and the added value of your project further questions arise. Therefore, it is advisable to already bring in experts in this early phase:
What kind of added values does my IoT project offer?
How does the solution generate money? What are the revenue streams? Which savings or completely new business models arise?
What is the business model behind the idea?
How is the IoT solution integrated into my existing processes? How must the processes be changed or what completely new processes are necessary?
What kind of functionalities are must-haves and what is nice-to-have?
What data is needed? What needs to be measured and recorded?
When and where is the data required and in which degree of abstraction?
It quickly becomes clear that a high degree of economic competence is necessary for the detailed answers to these questions. An economic concept is created.
This economic concept often contains initial technical inputs. Your technical experts ideally are already involved in developing the concept.
How will the concept become reality?
If you have defined what exactly should be realized, the technical realization is the next step. An IoT solution consists of a large number of components. Modem, MCU, memory, SIM card for data transfer, IoT platform, server and visualization are just some of these building blocks. The various interface, the firmware and software are not even mentioned yet.
Pursuing the best-of-breed approach means a tremendous amount of effort in the selection of components and the subsequent integration. This costs time, resources and money. In addition, this means that you need to build deep, technical IoT knowledge, rather than focusing on your core competencies.
That are the reasons why many IoT projects gather dust. The complexity is underestimated and can no longer be mastered.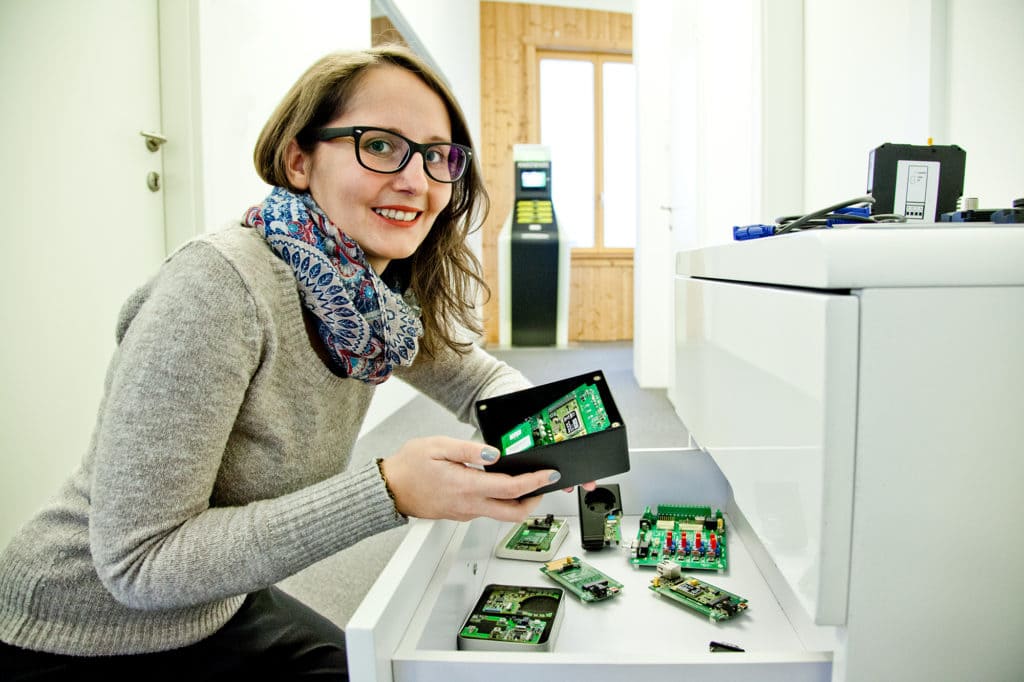 Think of the small sub-step of data transmission as an example. Data transfer is no longer a witchcraft today. Everyday photos and videos are sent via Whatsapp through the world, even by technically less experienced people. Integrate a SIM card into your product and here you go.
You will soon reach your limits:
How do you ensure that the data arrives at the server with each transmission?
What happens if a connection is lost during the transfer? Will the entire package be resent and driving up data consumption?
How often is the data transferred?
How is the data cached and compressed?
What happens if dialing in goes wrong? How is it ensured that the data is not lost in this case?
How do you ensure that transmission even in low-coverage regions works?
What happens if you roll out your product in multiple countries? Do you need separate SIM cards with contracts for each country?
How does the transmission affect the power consumption? Especially with battery-powered devices, this is a not negligible question.
Last but not least, is mobile radio the best transmission technology or would it be better to use WiFi, LAN, LoRa, NB-IoT? And if mobile radio – 2G, 3G, 4G?
You see what litany of questions arises for this small, seemingly simple aspect. No wonder that many IoT projects get lost in this jungle of questions and are finally shelved. First results or even successes are far away.
HELP!
Uncomplicated tool boxes for a quick start are inevitable. These tools must be developed with a view to future production readiness. Finally, a perfect prototype is pointless if you need to start form zero for a marketable product.
Complete solutions that include hardware, software and service solve many problems for you. However, even when choosing a complete solution, it is important to make the right decision. Many starter kits are great for getting started, but cannot be rolled out in large numbers for cost or scalability reasons.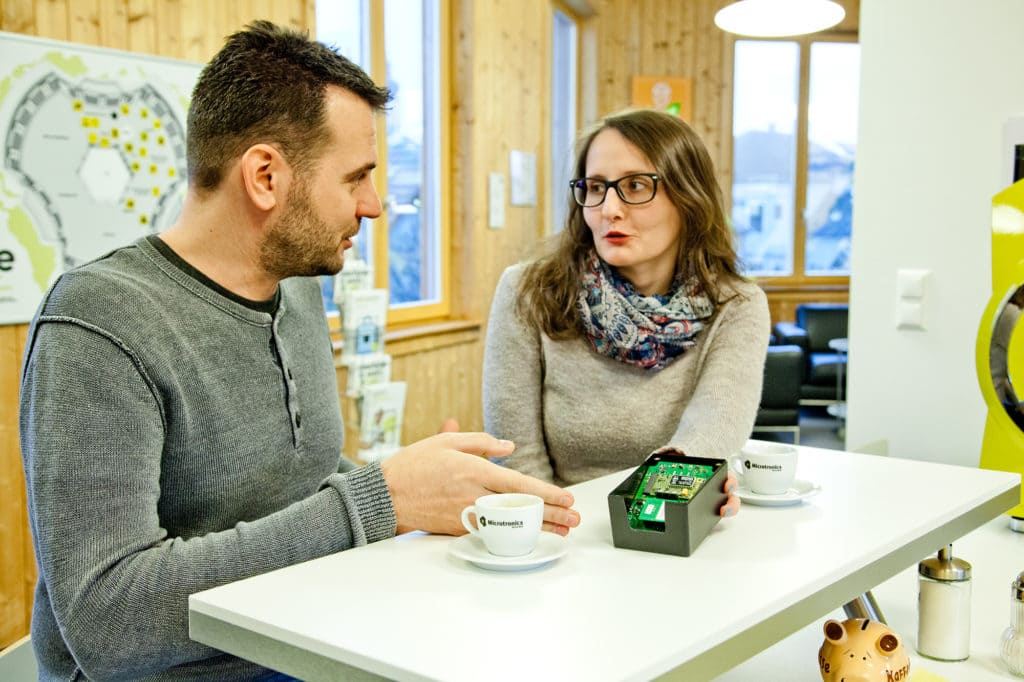 Consider how the processes look like in the further operation of the solution. If something does not work, the best-of-breed approach often makes it difficult to find the cause of the error and the person responsible. The different providers may even blame each other. With a total solution, there is only one responsible person and it is clear who your contact person is, regardless of the cause of the error. Therefore, make sure you have a competent support team who will help you or has ideally already resolved problems before you even register them.
The implementation using the example of Microtronics
At Microtronics you make your first steps for example with a rapidM2M M3 IoT Box. Using examples and tutorials, you quickly understand the interaction and immediately realize first successes. Or you can use one of the many devices from the portfolio if you have the right interface.
Microtronics develops and operates your IoT solutions for you. Integrate the data via the API into your usual software or dashboard. Alternatively, you can program the modules from Microtronics by yourself and integrate them into your devices and machines.
Microtronics will be happy to help you with the detailed concept and technical specification. As part of a free IoT Coffee we determine the rough cornerstones of your IoT or M2M project. In addition to getting to know each other, you will learn how Microtronics supports you in your IoT project. With years of experience from Microtronics your IoT project, from the proof of concept to market maturity, will be a success and will not gather dust.