On the 21st of June, Microtronics celebrated the longest day of the year with a traditional solstice fire. It was taken as an opportunity to create a new Microtronics logo, which involves all the changes of the company of the last years. So with the changing of the sun, our logo also changed.
Only those who change, remain true to themselves
Last year Microtronics celebrated its 10th anniversary. Within all these years the company has been grown-up. Year by year we are growing by challenges, successes and technical innovations and developing ourselves. These changes are now also reflected in our new logo.
Consistent and straightforward
The name "Microtronics" appears from now on in the colour black and in a uniform and linear way. Two-colour gimmicks and italics are no longer needed. After all, Microtronics and the whole Internet of Things and M2M industry have proven over the past few years that it is projects are not just bizarre and funny ideas.
H2S applications that protect sewer tunnels form corrosion and thus prevent excavation work on the order of magnitude of several millions, through the automation of plants and innovative new business models such as the short-term rental of parking garages in large cities – the useful and already implemented applications are almost endless.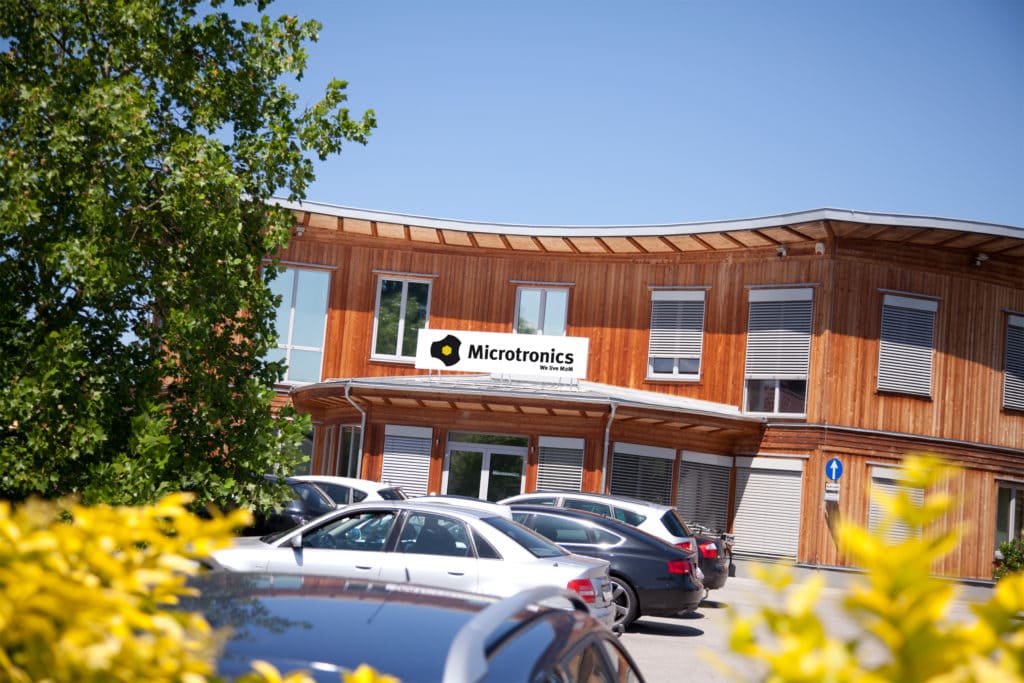 Hardware – Software – Service
The Microtronics logo has been expanded by a symbol. It has the same shape as the ground-plan of the company building and symbolising the place where innovative and experienced solutions from Microtronics are sent to the whole world. This symbol reflects the 3 dimensions that each solution from Microtronics consists of: hardware, software and service.
In these three dimensions, Microtronics is an expert on the IoT and M2M market. Microtronics guarantees quality at the highest level and helps you to keep your first Proof of Concept in hands within only three weeks.
Convince yourself!
The offer and the solutions from Microtronics always gets to the heart of customers' expectations. With the yellow coloured background in the middle of our new symbol, we want to show up an accent. We would be pleased to welcome you to Ruprechtshofen at any time for a free IoT Coffee, where we will show you how to generate benefits while working together with Microtronics.